Discussion Starter
•
#1
•
Hey there. Getting ready to slap the Euromax 942s back on for the winter, and got caught in this cold and snow Colorado has been dealing with for two weeks now. Was having a ton of anxiety about the Paint and Clear on the wheels getting overly tortured from the road slime, so I did something about it.
I already had one garden sprayer handy, but realized I needed another. Off to Home Depot I went to get another. When I got back, I assembled both. Filled one with only Hot Water, and the other with Hot Water and a cleaning solution. I also filled a 5 gallon bucket with Hot Water and Car Soap.
I need to say this ahead of time because those of you who know me, know I wouldn't normally not dress tires, clean wheel wells, etc. It was too cold and windy for me to get hoses out, and to boot, these are coming off in a couple days for a thorough, deep, sensual, detailing session. That's right. Sensual. Please remove the image of me with no pants and a wash mitt in my hand, from your brain.
Wheel(s) Before:
(I actually sent DVK a pic the other day almost in tears LOL!)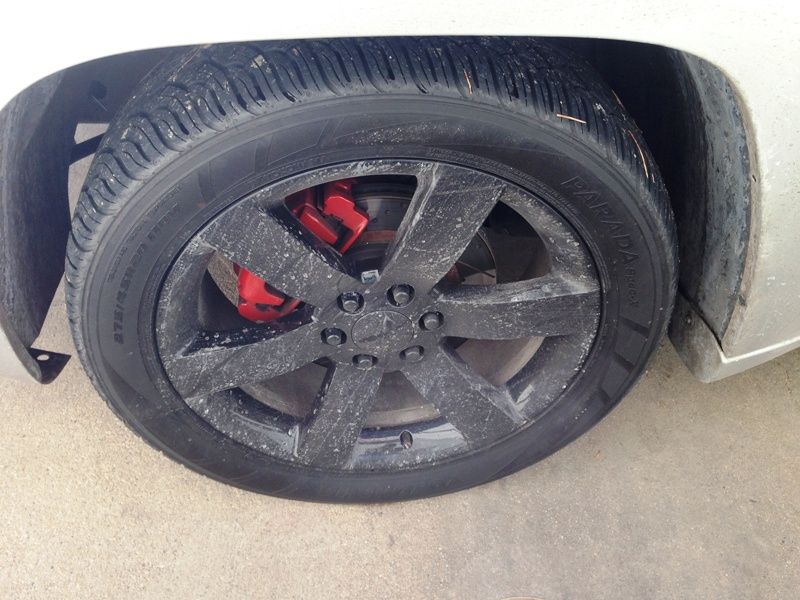 Said Sprayers and Bucket
(You can pick these up by the bug spray for around $15 and $10 at the Home Depot)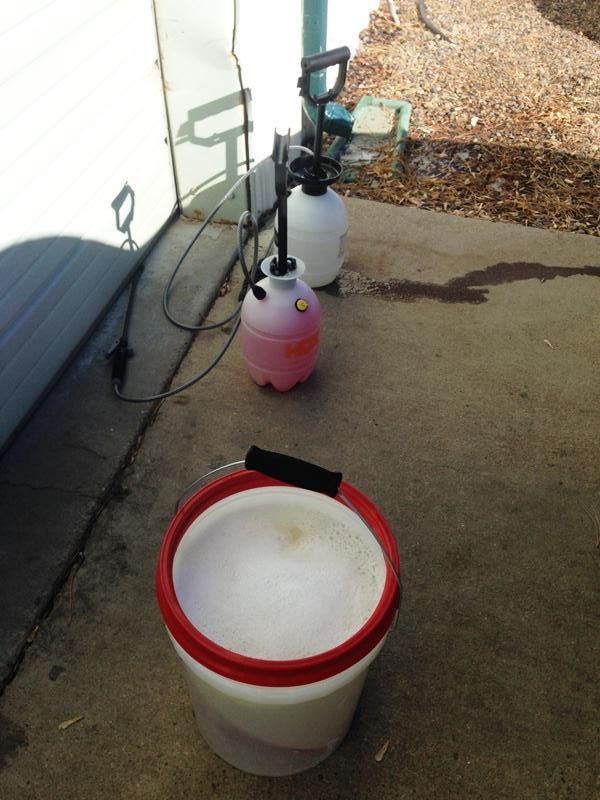 Sprayer #2 and the Wash Solution Going Bonkers on the Tire and Wheel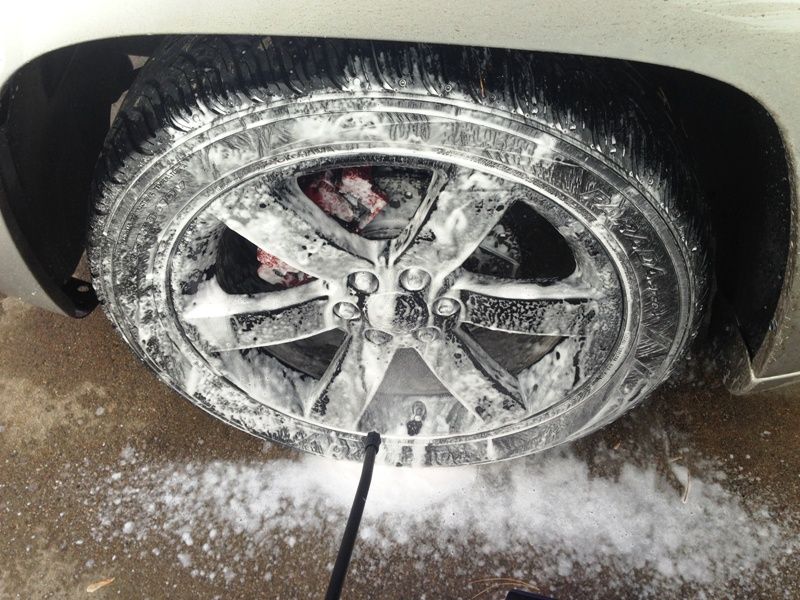 After a Quick Rinse with Sprayer #1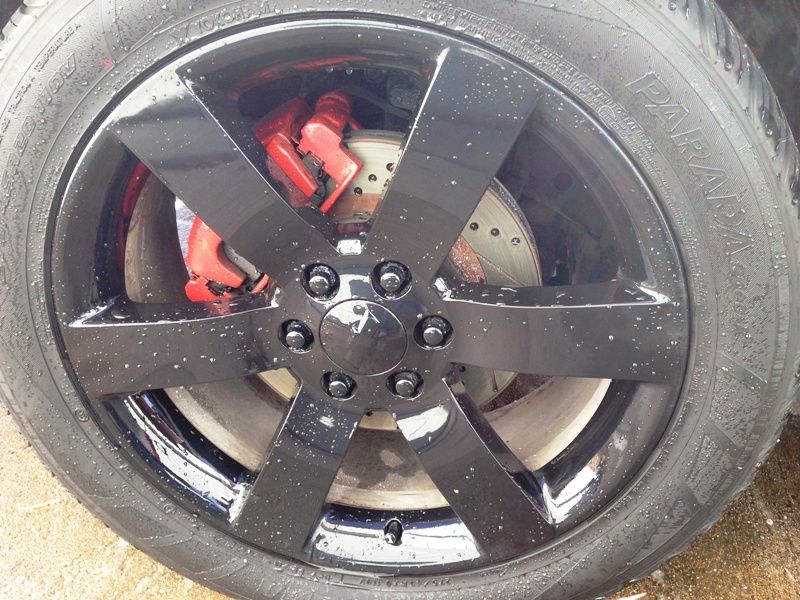 Finished Up, Anxiety Free (Enough) and Ready for Winter Wheels!