Well, some of you knew about this, but most others didnt, so I am showing you guys now lol.
As some of you may have seen last year, or those of you who know us, know what Steph and I are super into Rally and RallyCross. We raced the season last year on the ice and were very competitive, even posting better times than cars in higher classes than us. Needless to say, we were pretty excited, and decided to build a more "dedicated" car, rather than just using a mildly modded street car like we did last year. Without further a due, may I present to you the 2011/2012 DoWork RallyX/TSD car: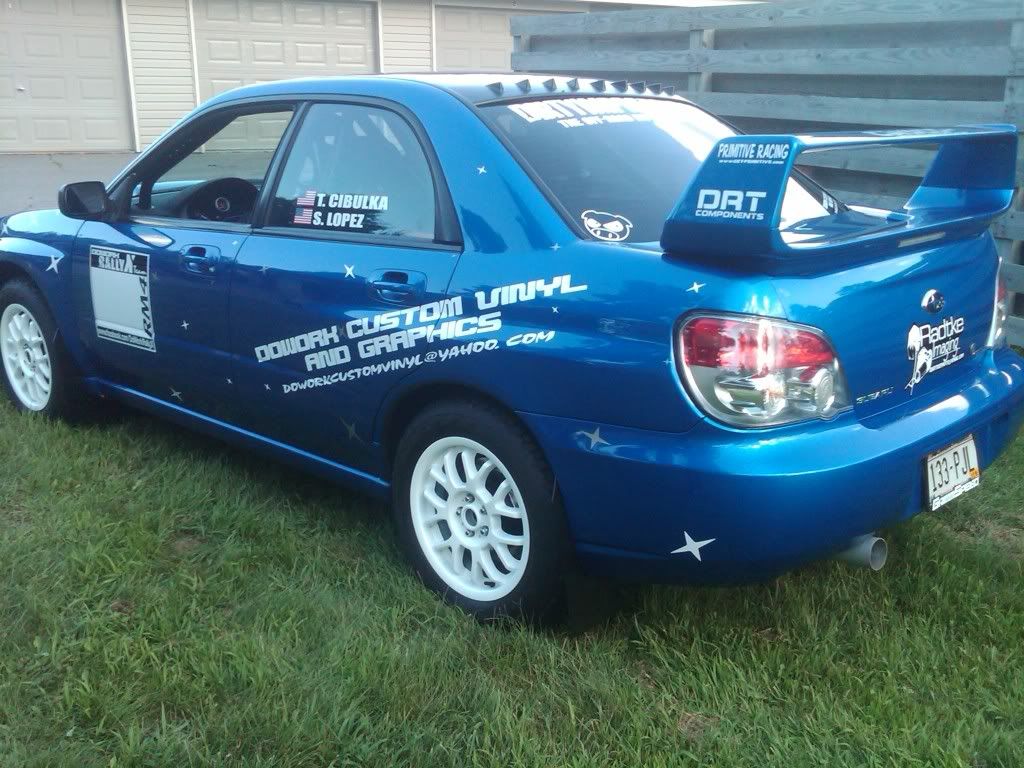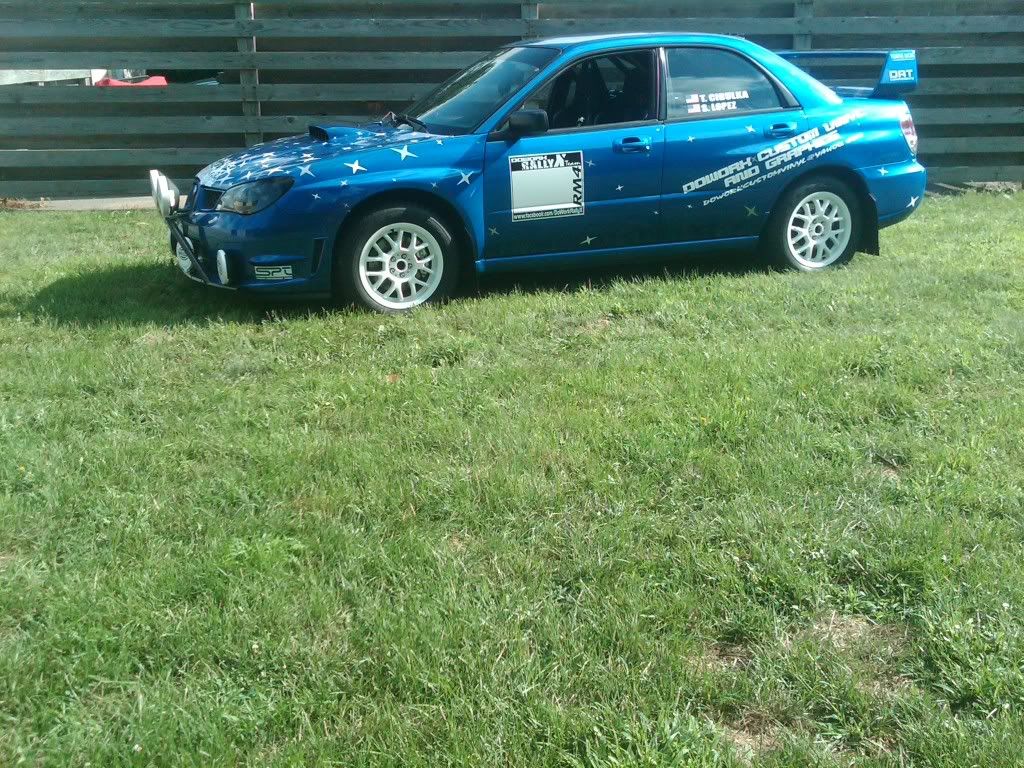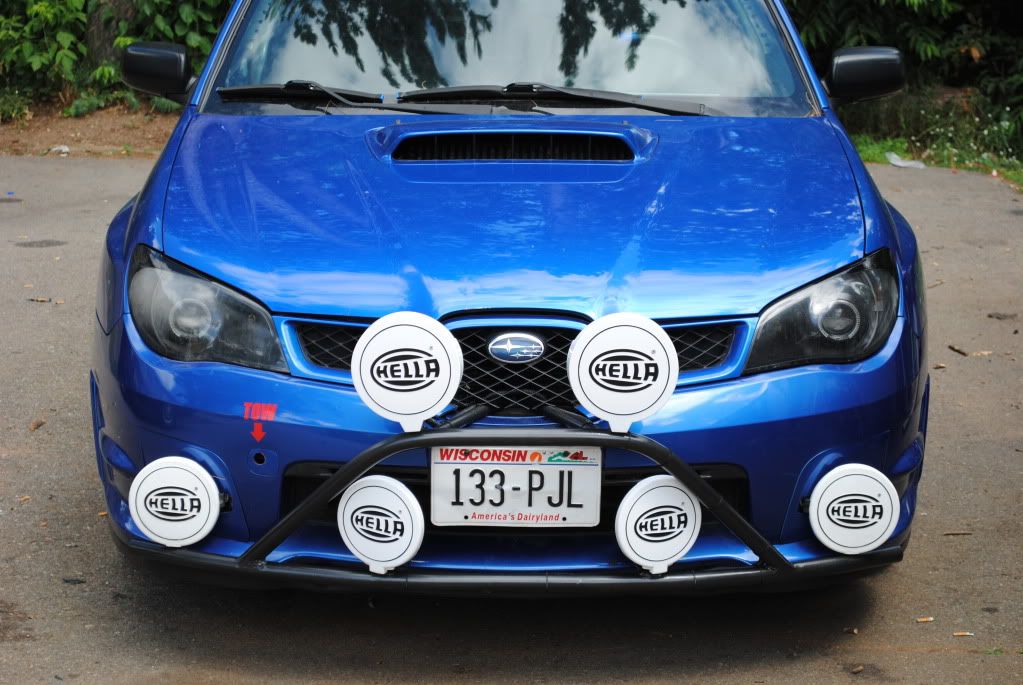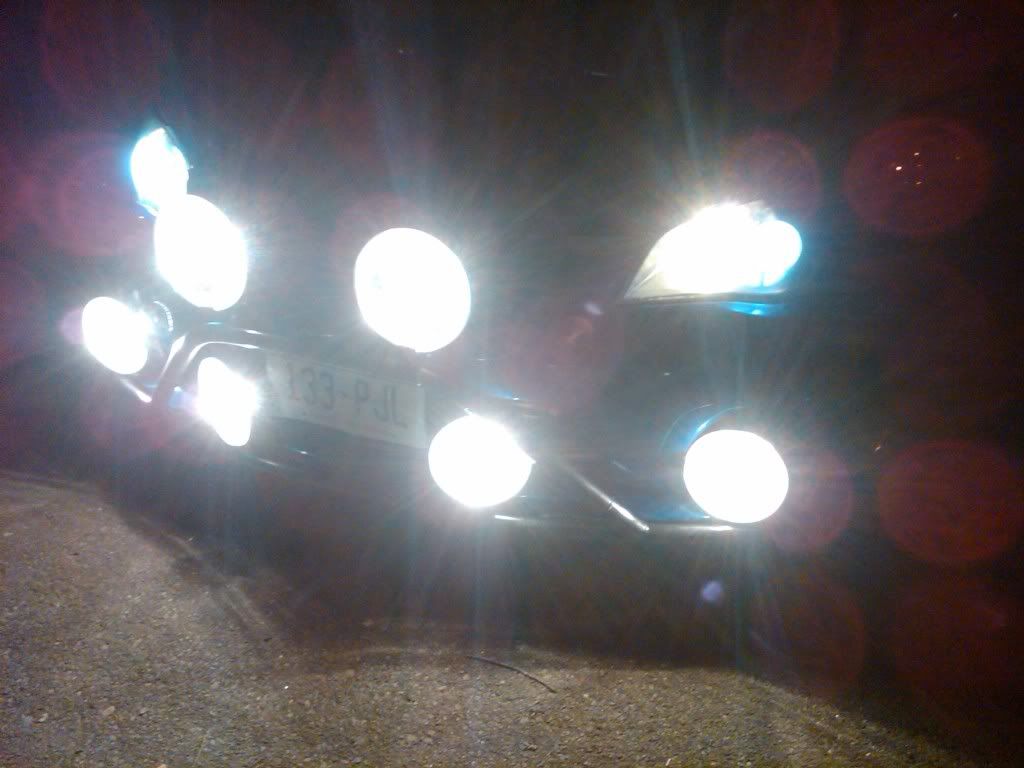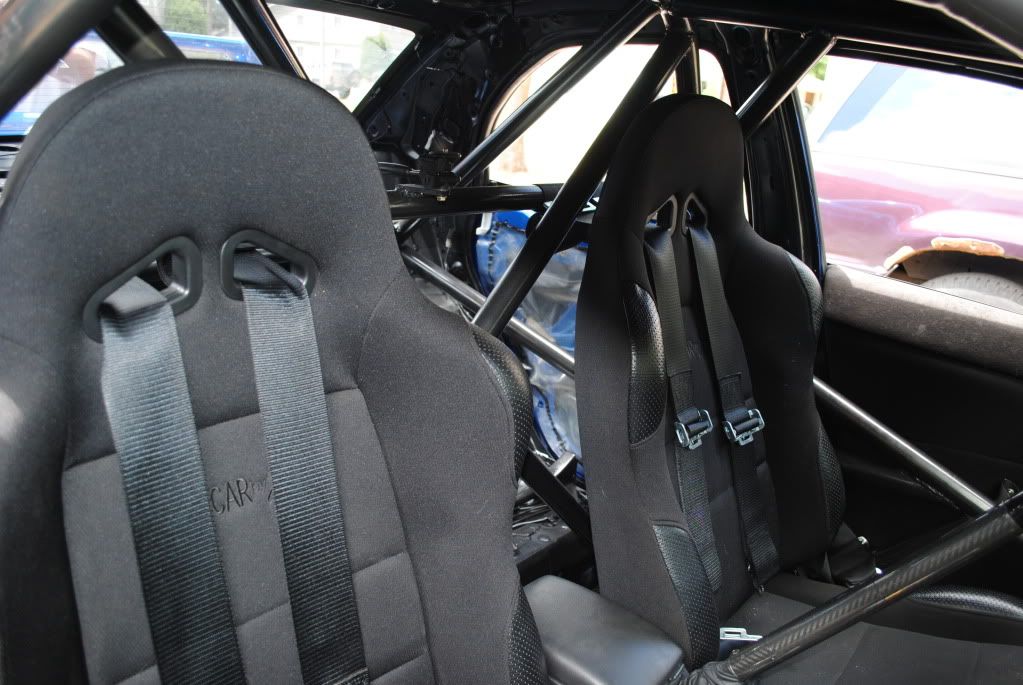 All work was done by Me, Steph, and several of our friends in the comfort of our own....1 1/2 car garage, over the course of about 5 months. The car was stripped down to a shell, stitch welded, caged, and reassembled. Many LATE nights were spent on it as it was a long, stressful process, but I think it turned out well. There are a few minor issues that still need to be taken care of, but all in all, I am very excited about the car. Many one off parts were created to make a lot of my ideas work, but it was all worth it in the end.
We plan to race this in SCCA and local RallyX events this fall, winter, spring, and summer to get a feel for things, and then building another car for Rally America for 2013.
The rundown:
2006 WRX TR
Suspension/Brakes:
-04 STi OE springs
-D-Specs Struts
-GpN Hats
-Jackson Rally Strut Top Spacers, 1"
-Adj. Trailing Arms and Lats
-Custom RSB mount/spacer
-Custom adjustable FSB endlinks
-Powerslot Rotors
-CarboTech Xp10 pads
Other Crap:
-EJ257 SB
-TD04-19T
-Mishimoto Radiator
-SSAC TMIC
-Samco hoses/inlet
-Synic EL header
-Grimmspeed 3port/Hallman ProRX Hybrid BCS
-HKS DP
-Custom Catback
-Walboro FP
-SPT Clutch/flywheel
-Cobb APv2 w/custom tune by yours truly.
-GrpN Trans/Motor Mounts
-Caged
-Custom Handbrake
-Extended/modded KartBoy Shifter
-"Flocked" Dash and Custom Door Skins
-Relocated Window Switches in a custom CF panel
-Hella Map Light
-CF Radio Delete with Master kill, switches for lighting, ABS, Windshield Washers, etc.
-DRT Components Flaps
-STRi Sequential Shift Light/Alarm
Underbody:
-Primitive Front Skidplate, 1/4" with "stinger tail" Trans Guard
-Primitive Uparmored Mini Rear Diff guard, 1/4" Total thickness
Lighting:
-Custom Light/Crash Bar
-Hella 500 Driving lights
-Hella 500FF Side/Ditch Lighting
-Hella 700FF Fog Lights
And of course, Graphics by US!!!
We cant wait to begin practice/suspension tuning in the next week(once I get caught up on vinyl). If you wish to learn more about the car, see event schedules, track our progress, or just check out pics, search for DoWorkRallyX on FB and "like" us. Theres not much there now, but we are working on it!