I have been setting on these parts for a Dual Heat Exchanger Mod and figured I would spend a little time fabricating. With all the talk about a larger Reservoir I figure this was a good time to introduce this and further enhance the Air to Liquid Intercooler System!
I first trimmed the Lexan Grill Support then used brackets to mount the Secondary Heat Exchanger in front of the existing TBSS Heat Exchanger. The Heat Exchangers will be hooked up in series. The fluid will be drawn from the bottom fitting on the Reservoir then go through the existing Heat Exchanger and then through the Secondary Heat Exchanger before being pumped into the Intercooler Core in the Intake.
I will have this as a complete kit within 2 weeks
. I will need to do a build of materials and cost evaluation. I am trying to keep the cost down.
Here is a picture of the
Lexan Grill Support Trimmed
for the installation: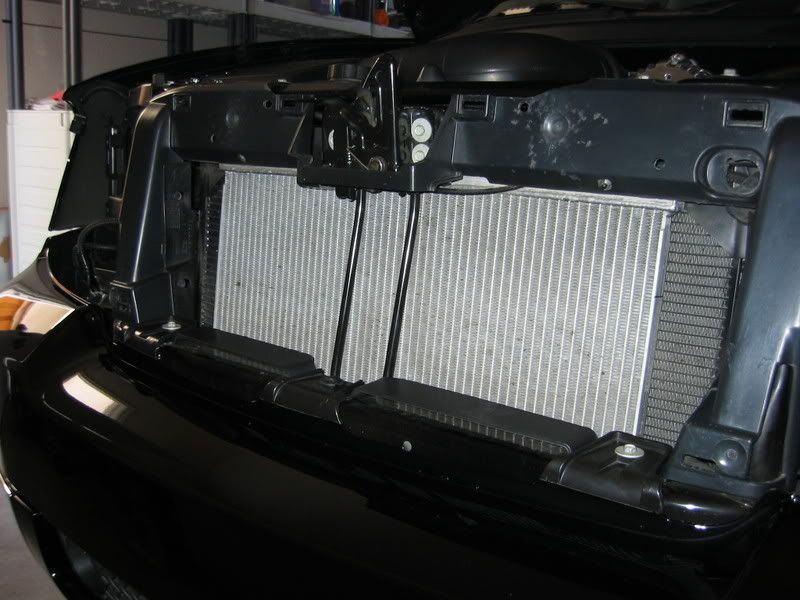 Here is a picture of the
Secondary Heat Exchanger
mounted:
Here is a picture of the
Grill Installed
over the completed Secondary Heat Exchanger Modification: