This is one that I just did for Rob aka skinpuppi and has yellow LEDs. Mine has blue LEDS and also there is red or green available. These are rated at 16 AMPs and will have red power lead, black ground lead and the two leads- yellow top and orange bottom- from switches to what ever acc you want to power up. The cost is $25 exchanged for yours including shipping. Hit me up if you are interested.
For those not wanting to do an exchange
, I have a source for new ones at $56, plus $25 for my switches, wiring, construction & ship.
Rear view - yellow upper switch, orange lower switch, red power in, black ground for leds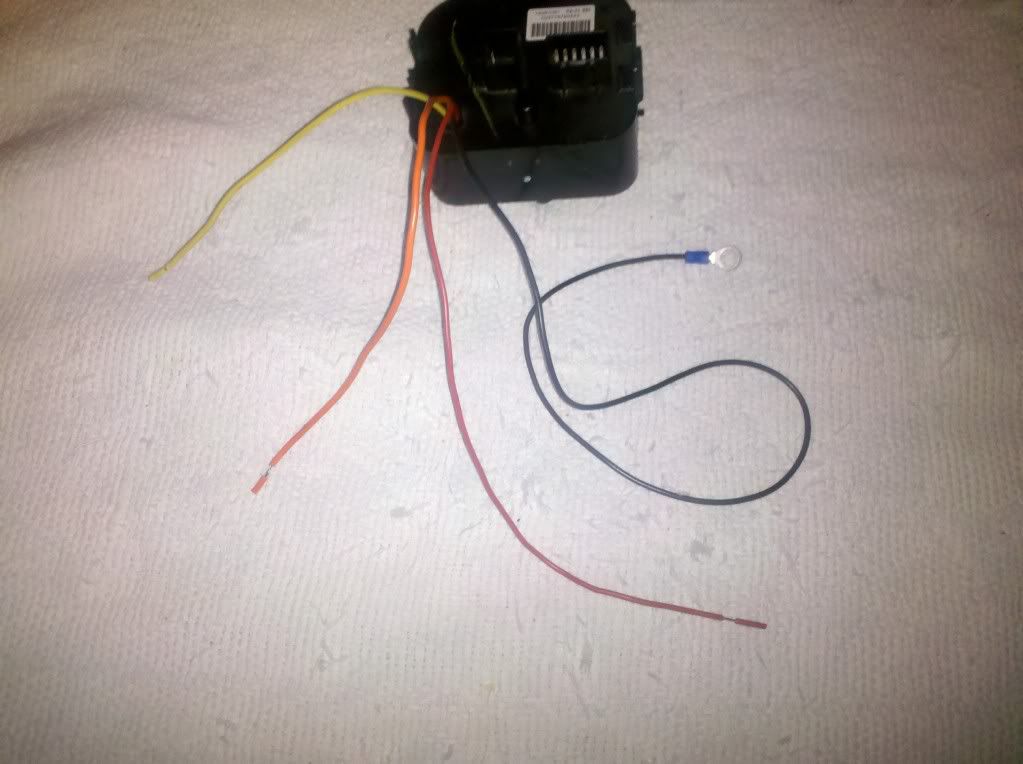 final- wrapped wires