Discussion Starter
•
#1
•
Lookie what I just got! It's an '88 Fiero (best year**) and it's completely rust free.
It's a very well taken care of southern car, so even the undercarriage looks almost like new.

The best part is...it's got a
V8
.
It started it's life as a base model coupe with auto tranny and 2.5L 4-cyl that had 98 HP and 134 lb-ft TQ. It looks
completely stock except for the decal on the back that says "2M8". (Fieros from the factory were labeled either "2M4" or
"2M6" for
2
-seater,
M
id-engine,
4
(or
6
) cylinder.)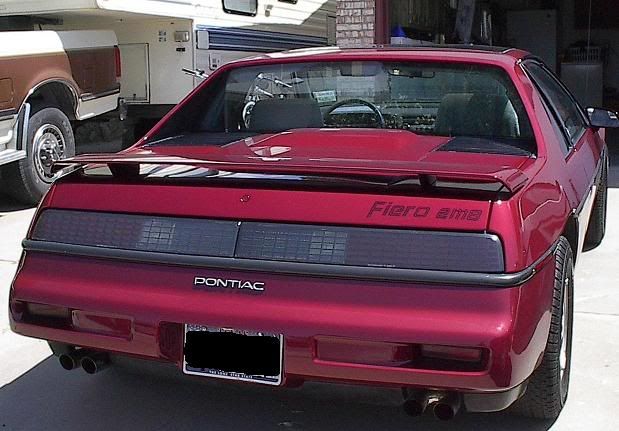 Which V8 does it have, you ask?
It's the Cadillac 4.9L from a '94 Deville. That's a common swap engine for these cars because it's
all aluminum (it's actually lighter than the iron-block Fiero 2.8L V6) and with port fuel injection from the
same era so the electronics stuff is much simpler to interface with all the Fiero gauges, pumps, sensors, etc.
Probably most significantly, it's a direct fit with only GM parts needed for mounting. Price is another big factor,
you can get a low mileage 4.9L with auto tranny and all electrical controls for ~$500-800.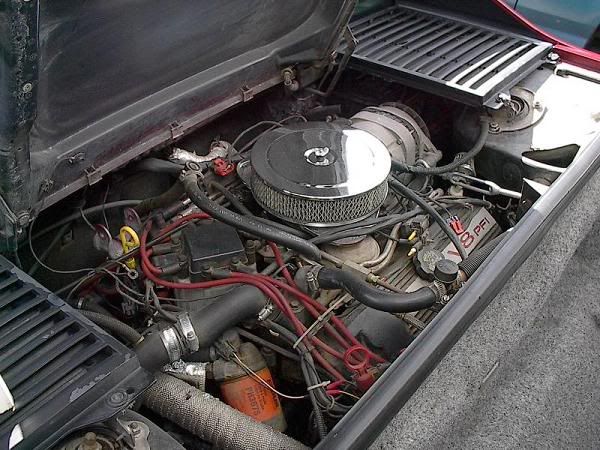 Anyway, just wanted to show off my early birthday present to myself. I've been interested in Fieros for
while but this is the first one I've owned. The previous owner also gave me a set of GT wheels which I
plan on running, so I'll post a pic when I get those on.
**GM completely redesigned the suspension in 1988 and improved the handling immensely (to critical
acclaim) ...then, being GM, they killed it.