Well, I never ever thought I would have a thread started where I would be discussing selling or trading in the BMNSS....but it is happening. It all started early February when I was shopping for a new car for wifey as she received a promotion at her job. If you recall, her car was a 2007 Infiniti M45 Sport.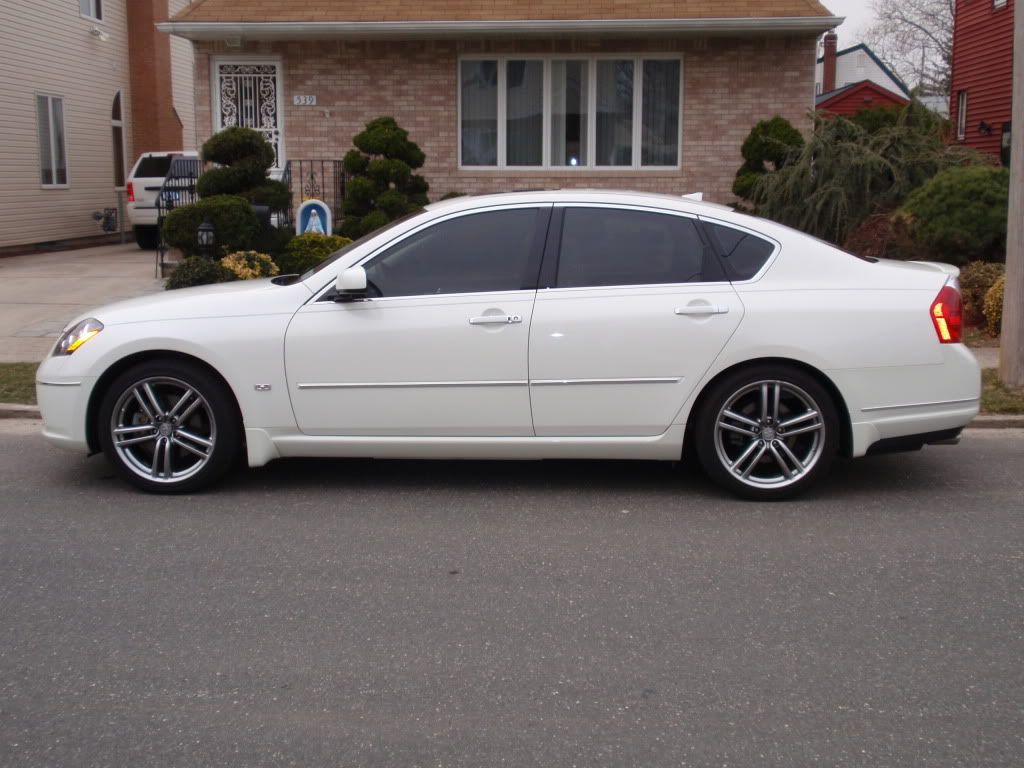 I walked in to an Audi dealership and after I test drove the 2012 Audi A7, I purchased the one on the showroom floor.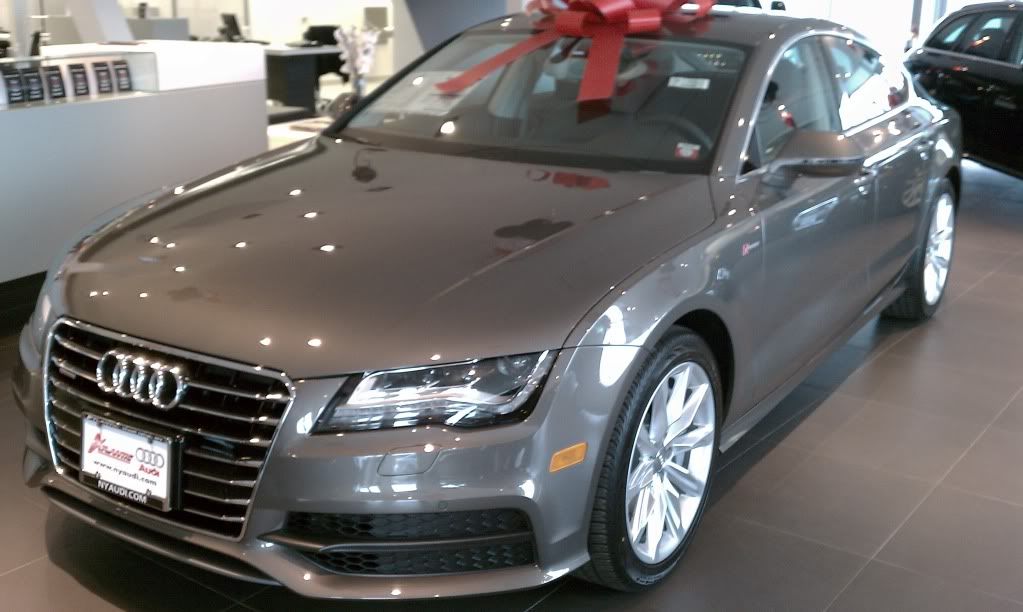 This car is awesome...and even though wifey absolutely loved her M45 Sport, she is absolutely orgasmic over the A7..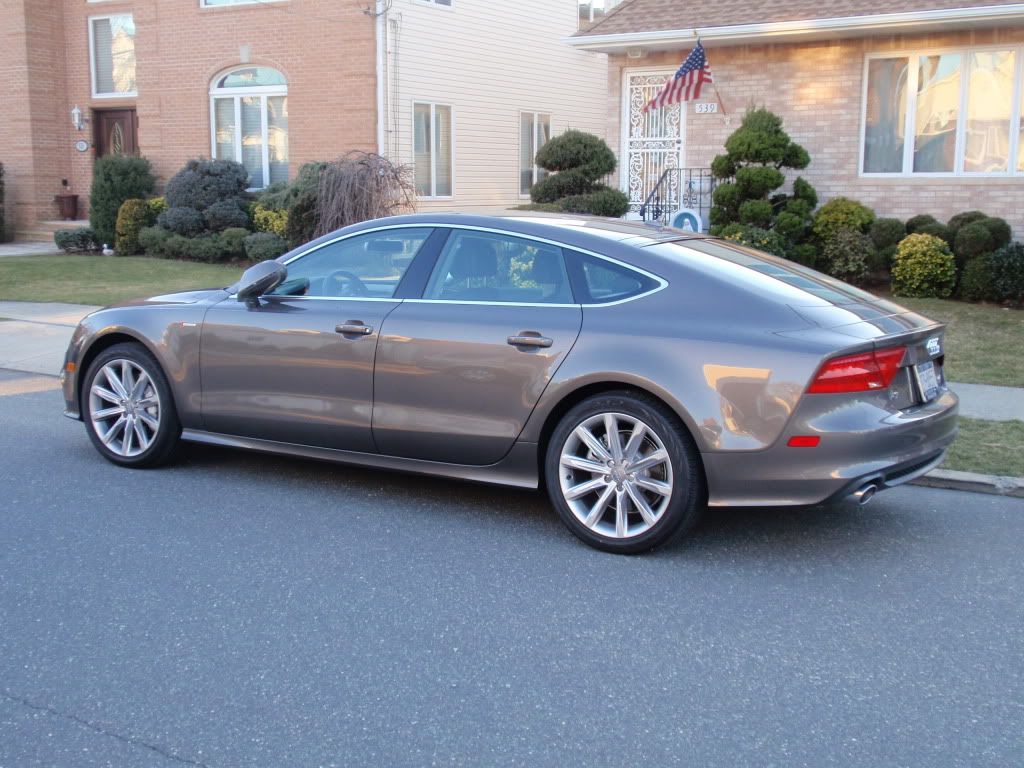 Now when there is inclement weather she doesn't have to wait for me to go to work.
Now I know what does this have to do with the BMNSS. Well during the transaction of the A7, I test drove the 2012 S5 automatic and stick..and my head was spinning.
On February 29, the dealership contacted me in the morning while I was at work and advised that they had to move 4 vehicles by midnight and would offer me a sale price below their purchase price. Now keep in mind, I know the tactics that sales people pull, but this salesman had sold 3 previous cars to my brother, so we knew him. Both my brother and I went to the dealership around 1900 hours (7pm for you civilians). My brother traded in his 2011 Audi A5 (S-line) for a 2012 Audi S5 (Black/auto)...and well, I purchased a fully loaded 2012 Audi S4 (Monsoon Gray w/Titanium Package and 6 speed manual). Keep in mind that I paid $29,323 for the BMNSS back in November 2008...she was new with 14 miles on the odo. They gave me $21000+ for her...so for 4 and half years, the BMNSS cost me less than $9000. Of course it doesn't count the modifications I had done on her. But I couldn't believe the appraisal.
I walked out of the dealership with my S4 with having only a hundred and one dollar more than the BMNSS. Plus they threw in the Audi Maintenance Plan up to 45000 miles, their price on the tire/rim insurance package and as promised, below their purchase price of the vehicle. If anyone knows Audi, my S4 is the only one like it in the country...of course anyone can order the toys and color combo I got, but right now, she is a 1 of a kind. The "sister" S4 of mine is located in Tennessee...everything the same except that she is an automatic.
Anyways...sorry for the story. I am excited, but sadden in a way..because I do miss the BMNSS.
I would like for you to meet MonSoonHell...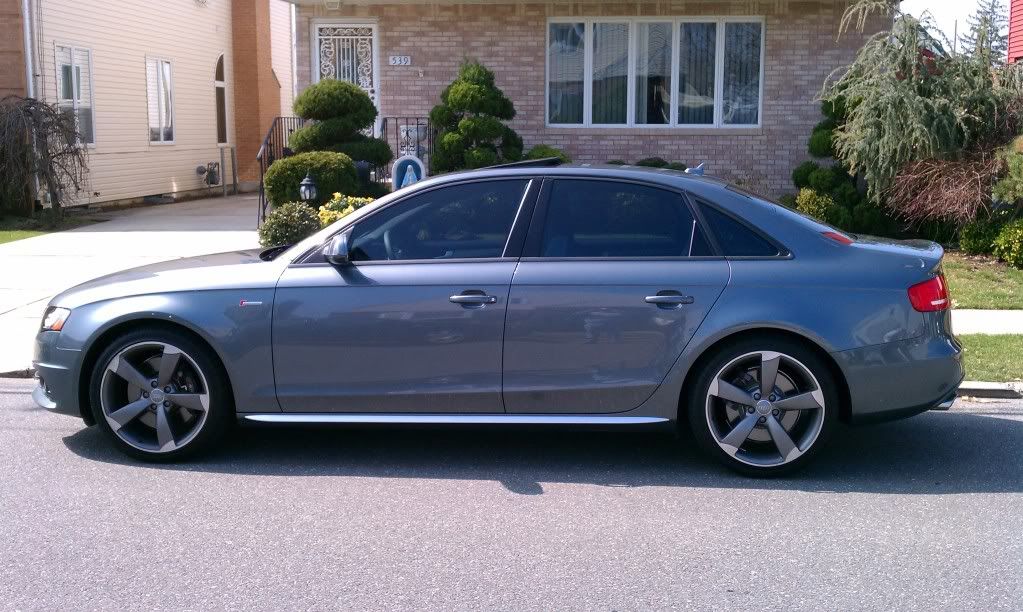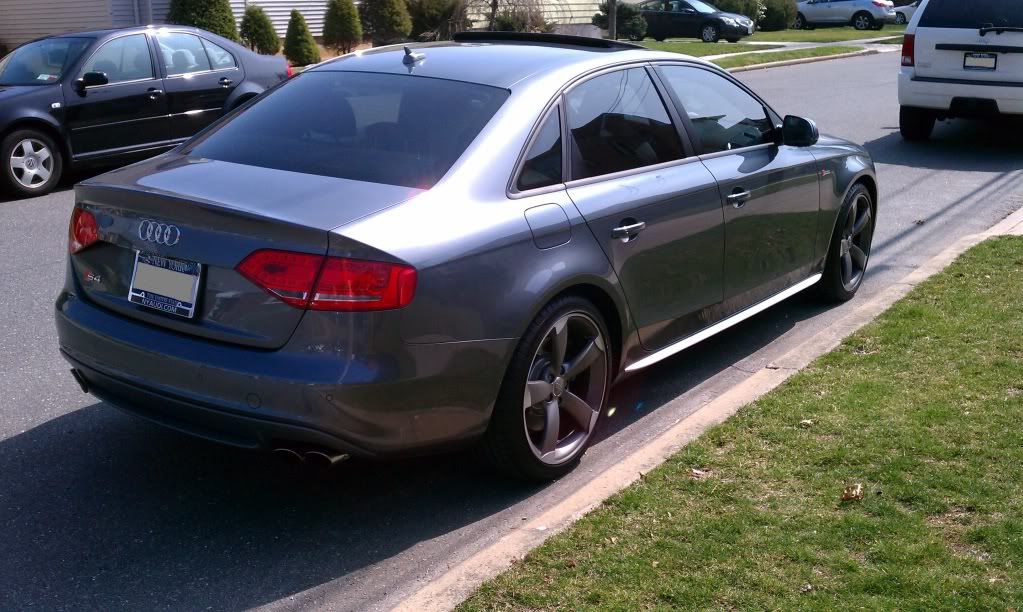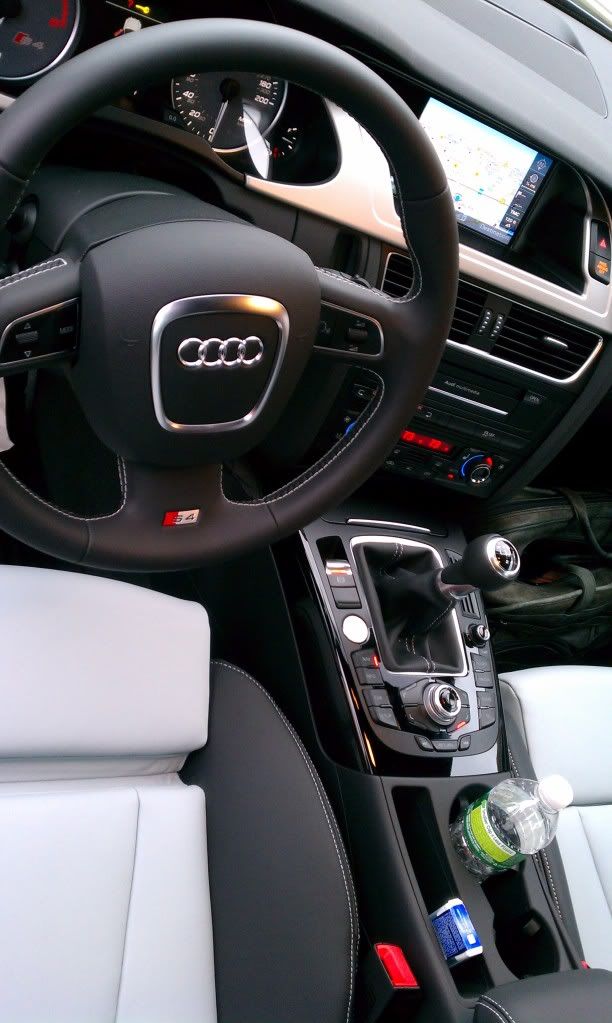 I will be selling my original parts from the BMNSS. And if anyone is interested in purchasing the BMNSS, she is on the showroom floor at Atlantic Chevrolet.
BMNSS