Discussion Starter
·
#1
·
Just in time for my annual big clean of the vehicles. This time I started earlier (actually I traditionally start this effort in april but the last couple of seasons proved to be time challenging).
Anyway, here are the specifics:
'02 Camaro SS in Sunset Orange Metallic
Wash: Mother's California Gold Wash
Clay: Sonus Detailing Clay
Polish Team
Pads: Lake Country 4" foam buffing pad w/ 3-1/2" backing plate
(3 pads) 5-1/2" polishing, paint clean, finishing foam
w/ 5" backing plate.
Polish: Sonus Paintwork Cleanser, SFX-2 Swirl Mark Remover (random marks), SFX 3 finishing polish, additional pass with Paintwork Cleanser.
Clean-up: Sonus Acrylic Spritz
Final Spray/Condition: Sonus Acrylic Glanz
Wax: Zymol Vintage
Wheels: Blue Magic Polish
Tires: Mother's Tire and Rubber; Turtle Wax Tire Gel (with moderation)
We weren't really doing heavy weight polishing per se (save for the customary stray line here or there...that drives you crazy), so it was just taking off of last year's wax accumulation and starting over.
The start:
Sample of the clean-up: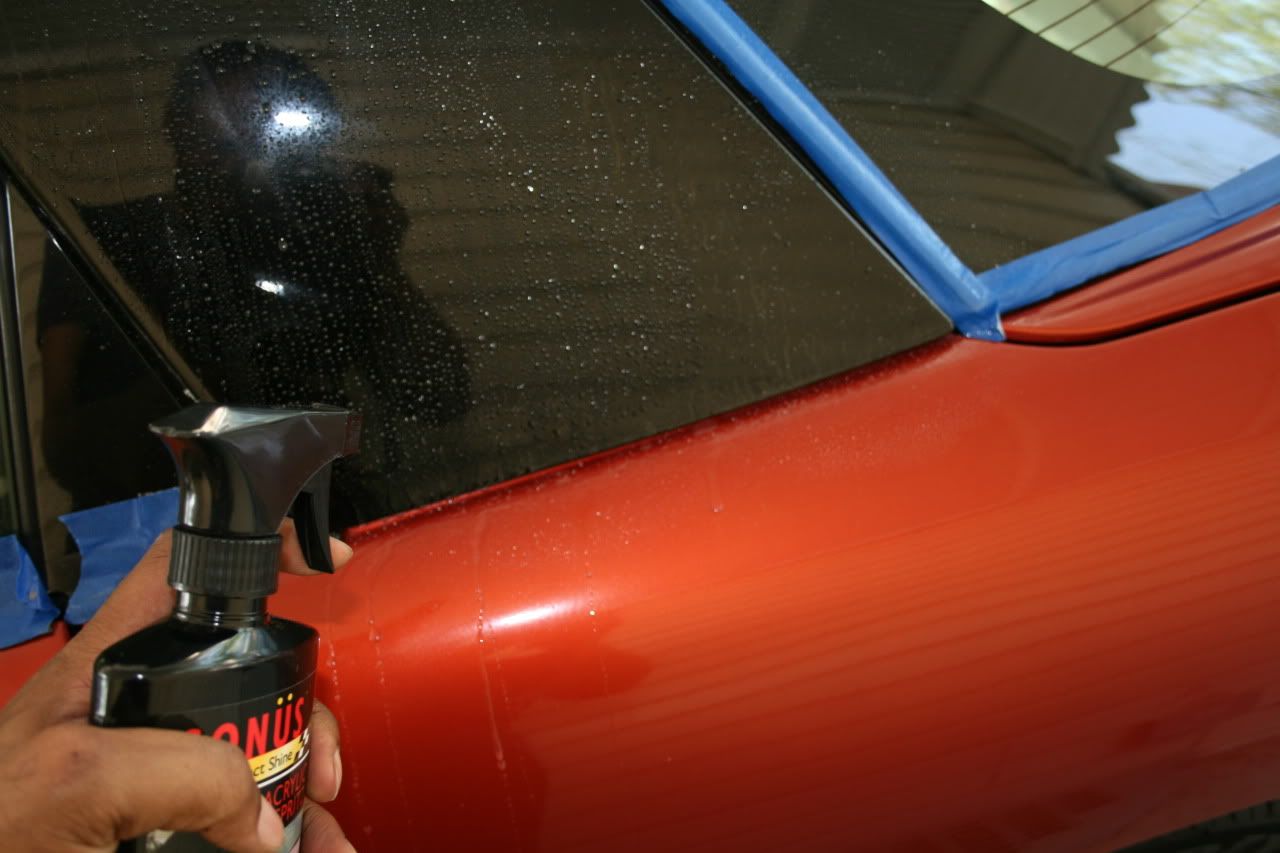 All clear, no wax (yet):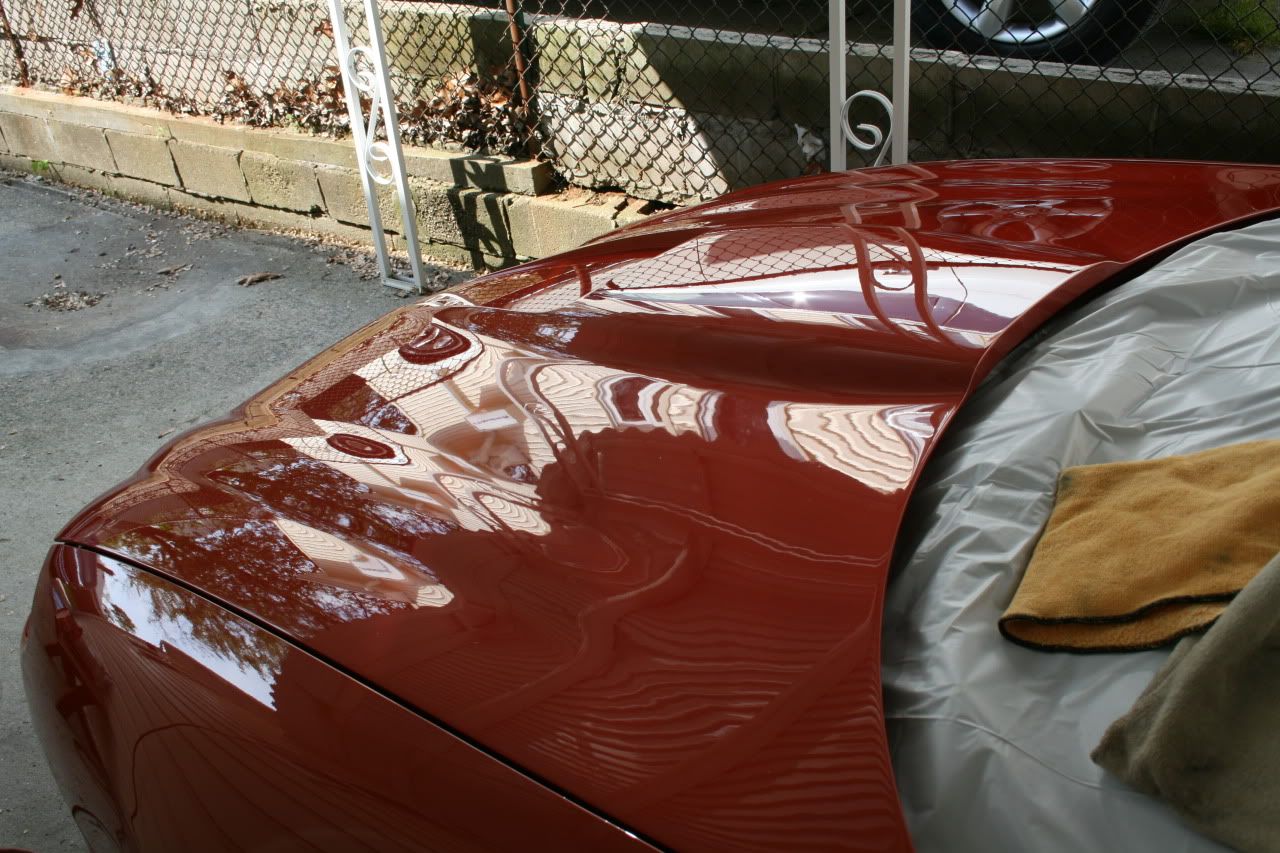 With one coat of Vintage: