Discussion Starter
•
#1
•
Starting out - I bought the truck completely stock in 2010 and quickly jumped into bolt-ons:
2008 AWD, stock motor, stock trans w/ transgo HD2 kit, 4" FWI, ported stock TB, LT1 efans, kooks LTs, catted Y, corsa sport, PCM of NC mailbox tune
4995lb race weight including me, Ran consistent 13.7's @ 100mph
I started a refresher/ Heads cam build about a year ago that snow balled a bit and kept a build log on a local car forum. I hit a bunch of setbacks along the way that hopefully some members can benefit or at least get a laugh at my expense. So here we go;
Engine:
Stock internal LS2
Custom Cam 231/234 .617/.614 113 LSA
TEA stg 2 LS6 heads, 62cc, .051" MLS gaskets, 11.5:1
Morel 5206 linkbar lifters, 7.325" pushrods
PRC .650 springs, 1.7 yella terras
Manton 11/32 pushrods
High volume oil pump
ARP all the things
FAST LSXRT, NW 102
EWP, 160 tstat
PCM of NC oil pickup
4L70E Build:
Transgo HD2 shift kit
Check/Replace the separator plate
Yank Pro Truck 10.5" 3200 stall
Fenderwell trans cooler
Engine Bay:
Relocate washer tank, coolant overflow, A/C accumulator and lines, silicone coolant tubing throughout, wrap headers
Extend wiring harnesses
Week 1; with the help of beer and friends the tear down and motor removal happened
PCM oil pickup relocation was more involved than expected...had to cutout stock baffles, drill and tap holes in the pan, and cut the windage to fit the pickup, then bend the crap out of it to get proper pan clearance per the instructions.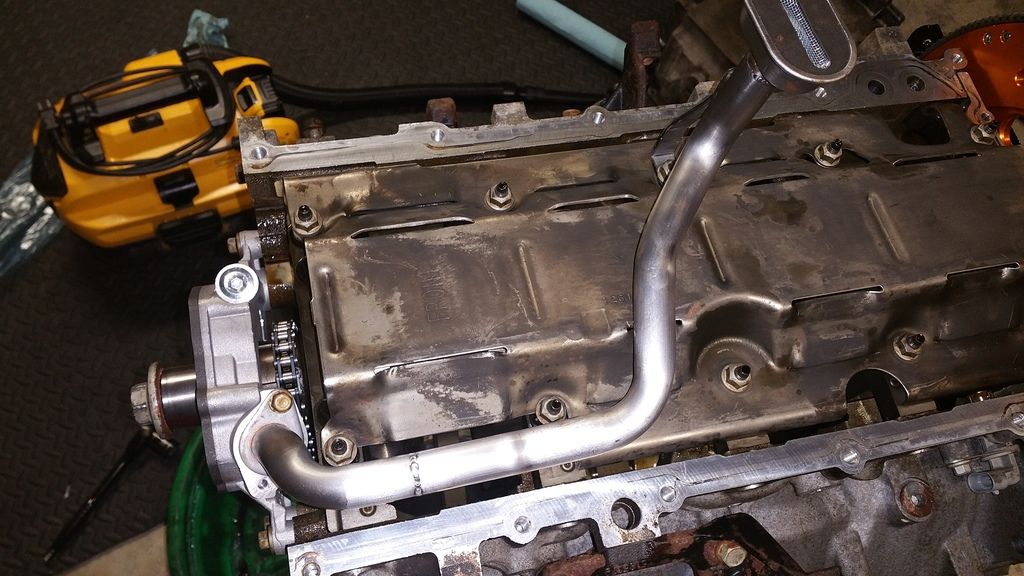 With everything out I noticed my carrier had seen better days. I guess I got lucky with the tear down timing and wild I never noticed any bad noise coming from the front drivetrain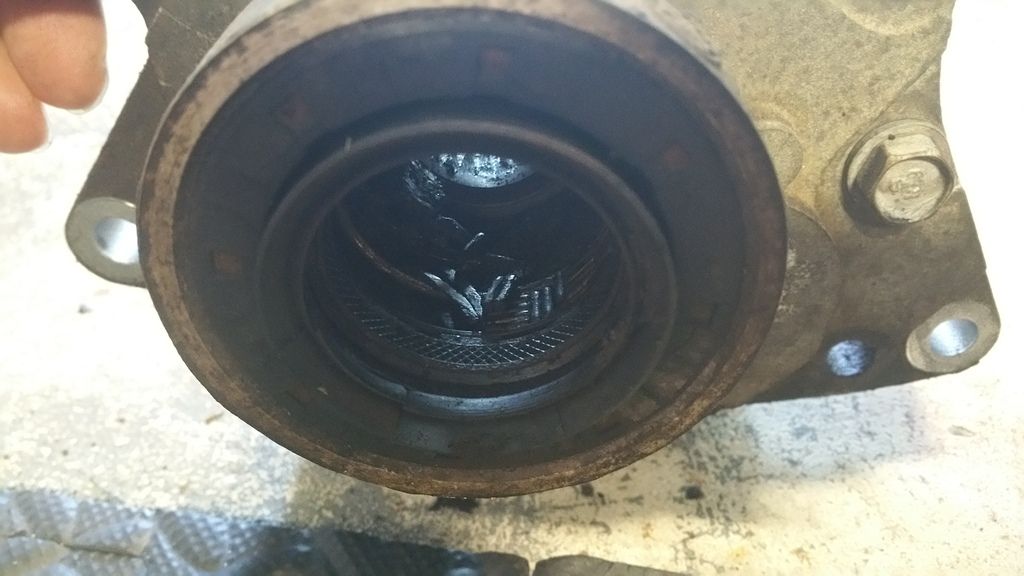 Intermediate shaft had a hairline of splines left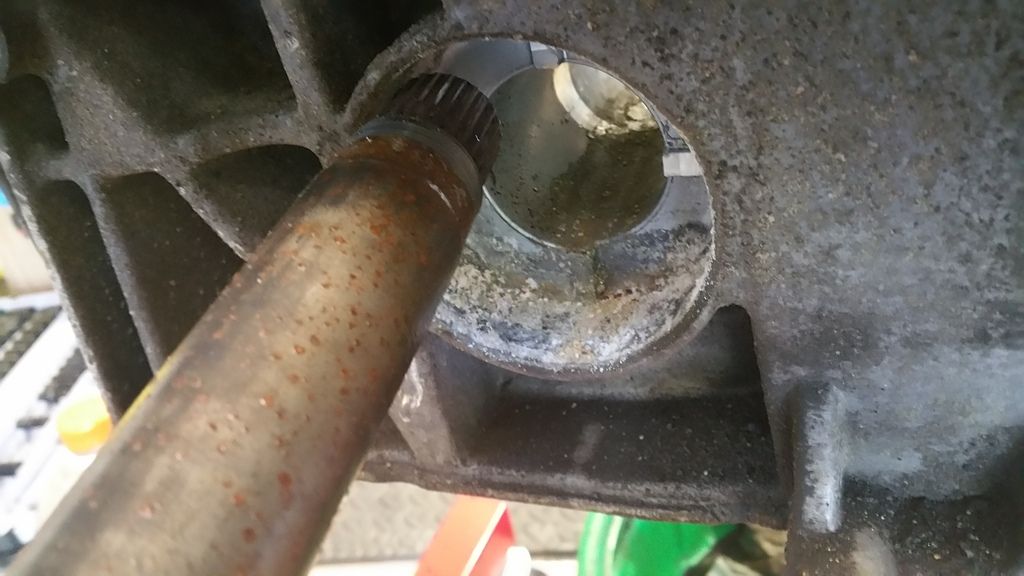 Cleaned up the cylinders and got all the heads on to measure PR length