good day to you all...not too happy, but the time has come for this.
We are caught up in the VW recall with our 2011 GOLF TDI...our turn in date is April 19th....
soo...
My wife and I have decided to sell our beloved Lexus IS300. We are the original owners and special ordered it.
ZERO ACCIDENTS
It is a special and rare combination that was no longer produced after 04. it is a factory
5 speed manual trans
,
factory LSD rear axle
, black on black Alcantara interior. it has zero defects on the interior. seats are not worn or torn. steering wheel is clean with no tears or worn edges. trunk and trunk mat are as new condition. Factory options included the 6 disc in dash changer that works flawlessly. I added a JL 250/1 amp and a 12" JL sub.
I have maintained this car personally as she used it to commute when we first bought it new. I have used Amsoil in it since about 60k miles. before that, I would use factory Toyota filters and Mobil 1 synthetic high mileage for its extra protection. She would drive 90 miles a day. We had another car she would commute besides this one and put the majority of the miles on that car. For the age of this car and being the original owner(we have comparatively searched Autotrader-mileage, owners,condition, etc.) we are in respectful range of asking price.
We have had ZERO issues, ZERO with this engine, trans, etc. of this car. It is a 2jz engine and it shows its reliability easily. no leaks, squeaks...nothing. It has new tires that have maybe 1000 on them since we put them on. She hasnt really driven it since we purchased the Golf in 2011. ( The Golf was her commuter car and it has 160k miles on that.) The Lexus currently has 109k miles on it...but you couldnt tell. The front end has some minor flaws, but is protected by a ClearBra from 3m. We have not even put 1000 miles on it in the last
four
years. It has always been garaged and rarely seen any wet weather....
Now, for some tasteful mods we have done.
The car has Tein FLEX coilover set up with the EDFC (electronic damping force controller). It has been aligned after the tires were put on as I also adjusted the suspension up just slightly. It was lowered for a carshow the car won best sedan. I have the factory suspension for the car clean in bags in the attic. It also has Hotchkis sway bars installed that are the adjustable ones. It also has a hidden fuel computer made by Apexi. it was only mildly tuned by the owner of DSS(DiamonStarSpecialties). we only xincreased fuel 1% across the board...nothing major. this was done to compensate for the intake. I have the factory intake that will go with the car. Wheels are 18x9 three piece Antera wheels with hidden air valves and titanium fasteners. tires are Kuhmo ecsta spt 225/40/18. I also have the factory wheels that will go with the car. the hood was reclear coated for a more luster appearance by a local hot rod shop that the owner worked for Chip Foose. it is a VIS hood with zero issues. i even put the factory hood liner back on it. I do have the factory hood covered in a box with zero issues. the short shifter was installed by B&M as our car was used for a redesign for the cars. there were complaints from the gen1 shifters and ours is a gen2. we have no issues with the shifter at all and it works great. the exhaust is a Pro1 exhaust that is stainless steel and has a wonderful 2jz sound to it. mellow when driving and wakes up on demand. love it....
we are asking 11,500 obo. no trade offers please.
I will update with pictures later this evening as I am a volunteer for the Veterans hall tonight for a banquet for honoring vets.
please be patient...thank you.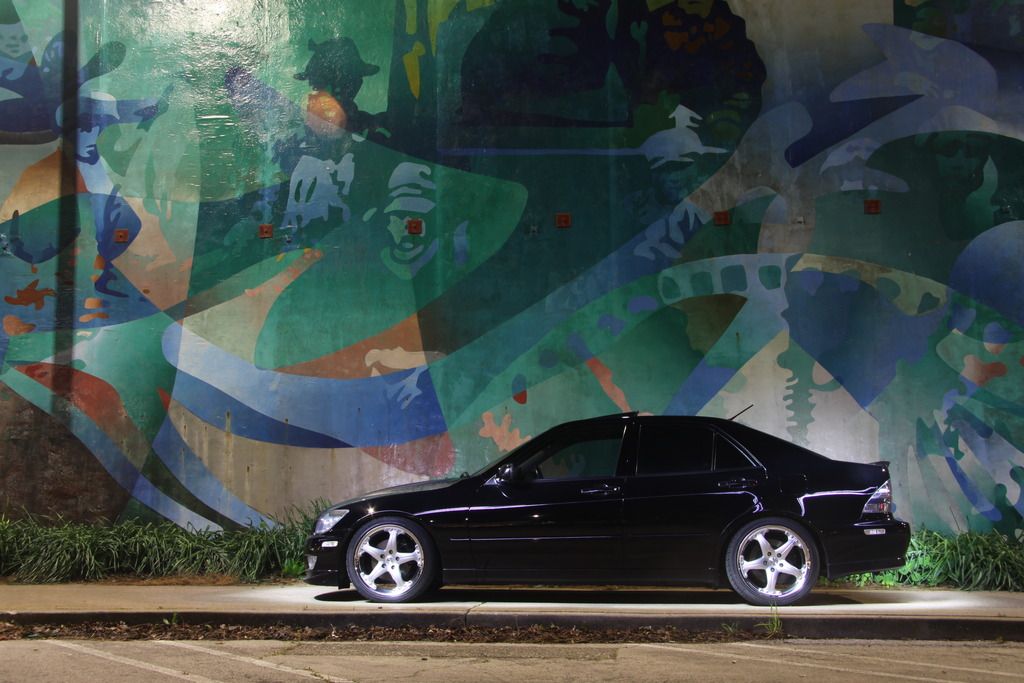 " border="0">