I am in no way a pro, like some of you guys but I do detail around 7-10 cars a year including my own. So I've been putting this off for quite some time but I figured it was time to finally get her all cleaned up for summer. Now this is my daily driver and NOT A GARAGE QUEEN! I wasn't looking for perfect since the truck sees a lot of use. My goal was to get about 90% of the defects out and still be able to drive it with out having a stroke anytime it rained or got dust on it. Going in, I knew my bumpers and mirrors need a respray, so I wasn't going to kill myself trying to get them equally as good as the rest of the paint. I won't make this long, so let the fun begin.
Tools:
Mostly Adam's Polishes and Chemical guy products
2 bucket wash equipment
foam canon
My new Adam's Swirl Killer
and the old stand by PC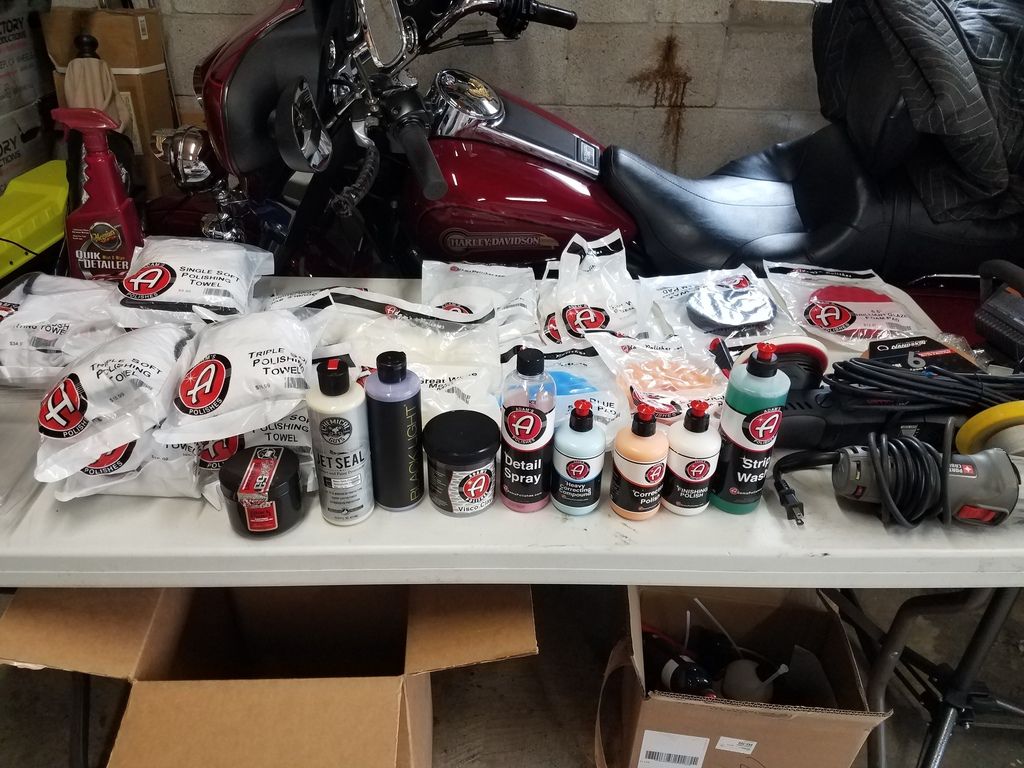 " border="0">
Started by getting her clean:
1 regular
1 stripper wash
2 50/50 alcohol whip downs
Nano Skin pad on the PC to Clay the truck
1 stripper wash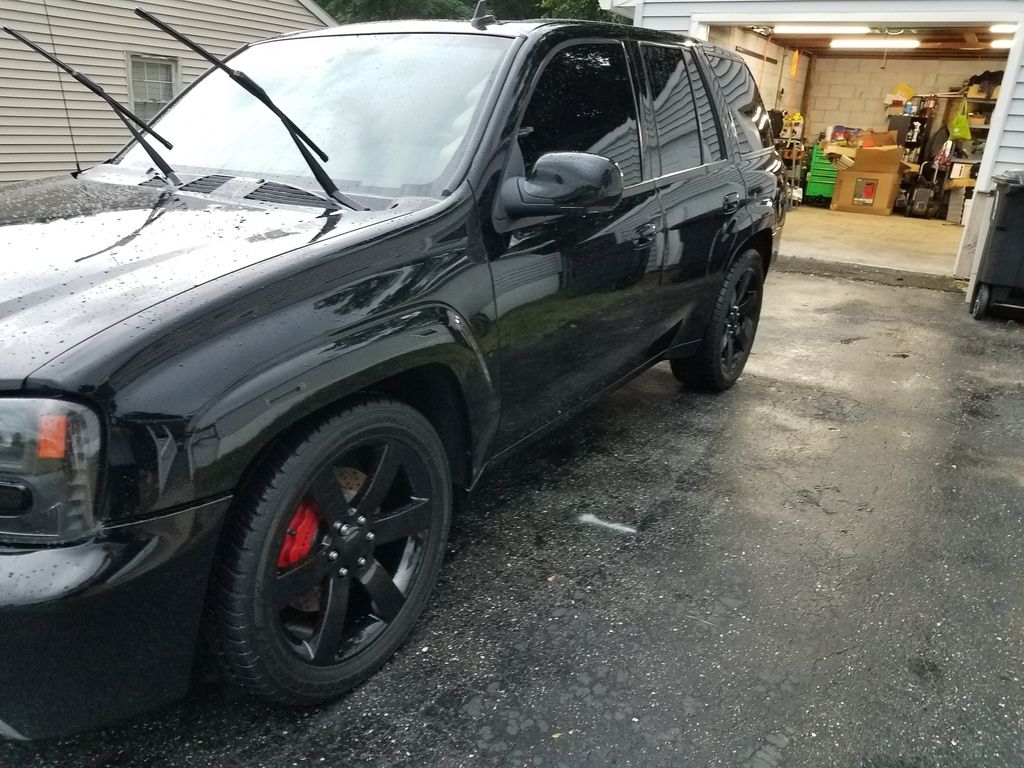 " border="0">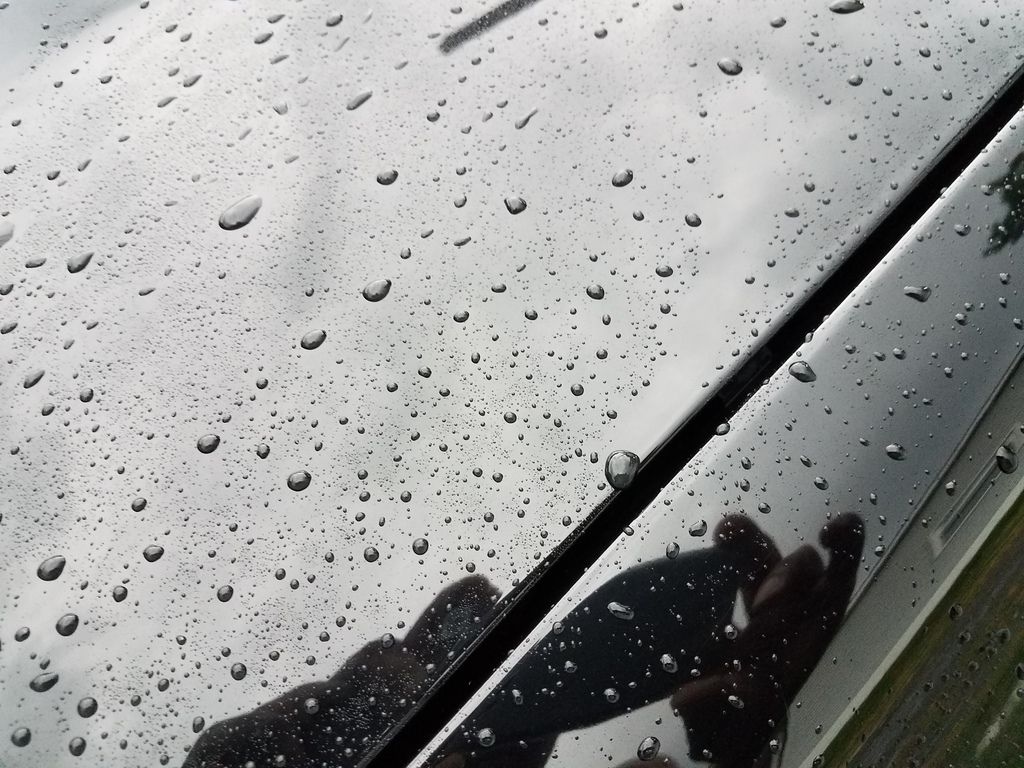 " border="0">
Not bad. Looks clean.......
Until it's under the lights
" border="0">
This is pretty much the condition of the whole truck. So I started with a test spot on the hood and decided that it was going to take 4 steps to get 90% of the defects out.
Step 1: Adam's heavy cut with blue microfiber
Step 2: Adam's heavy cut with blue foam pad
Step 3: Adam's correcting polish with orange pad
Step 4: Adam's finishing polish with white pad
Here is the 50/50 test spot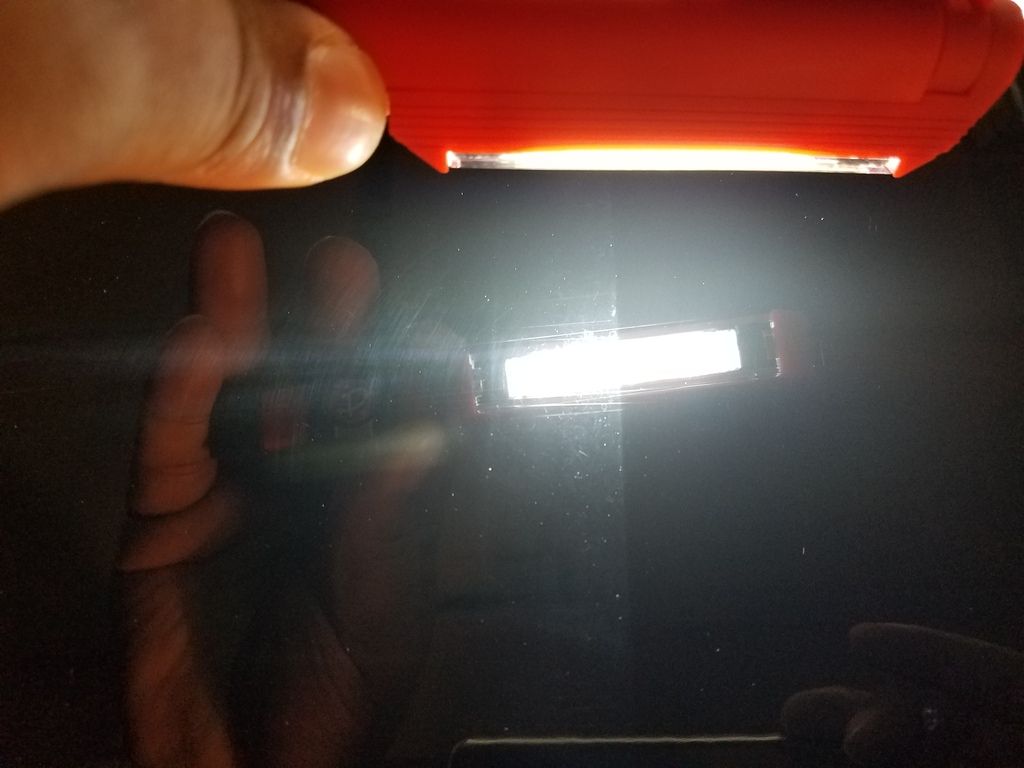 " border="0">
And now for the entire truck
Untouched
" border="0">
Steps 1 and 2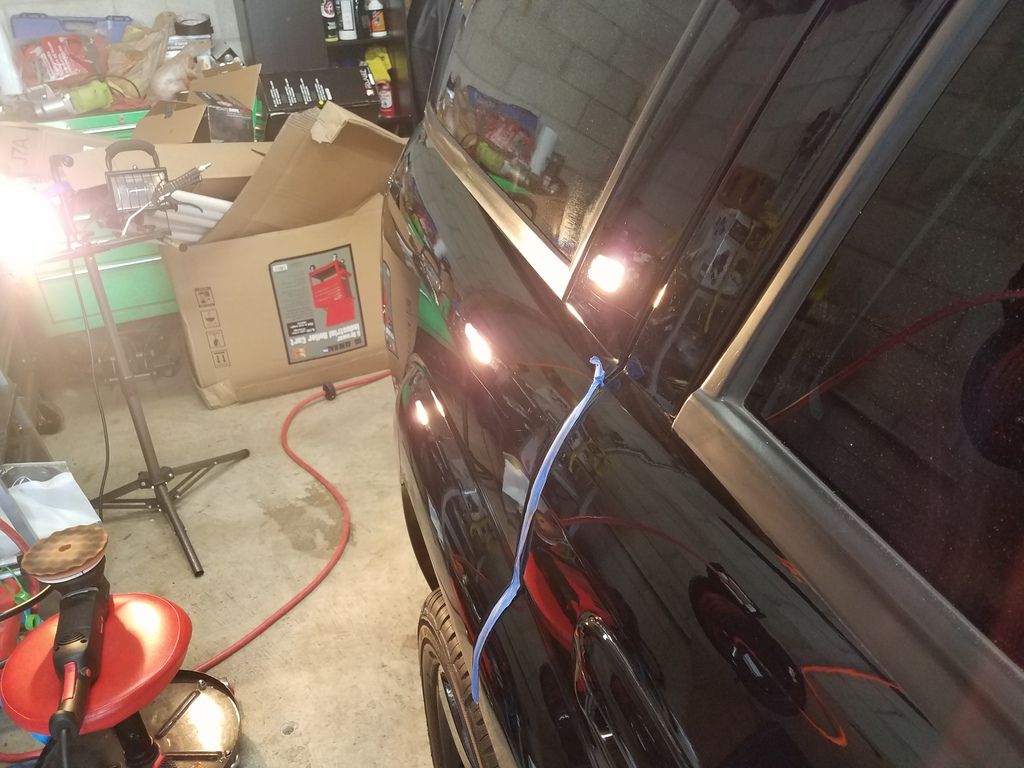 " border="0">
Step 3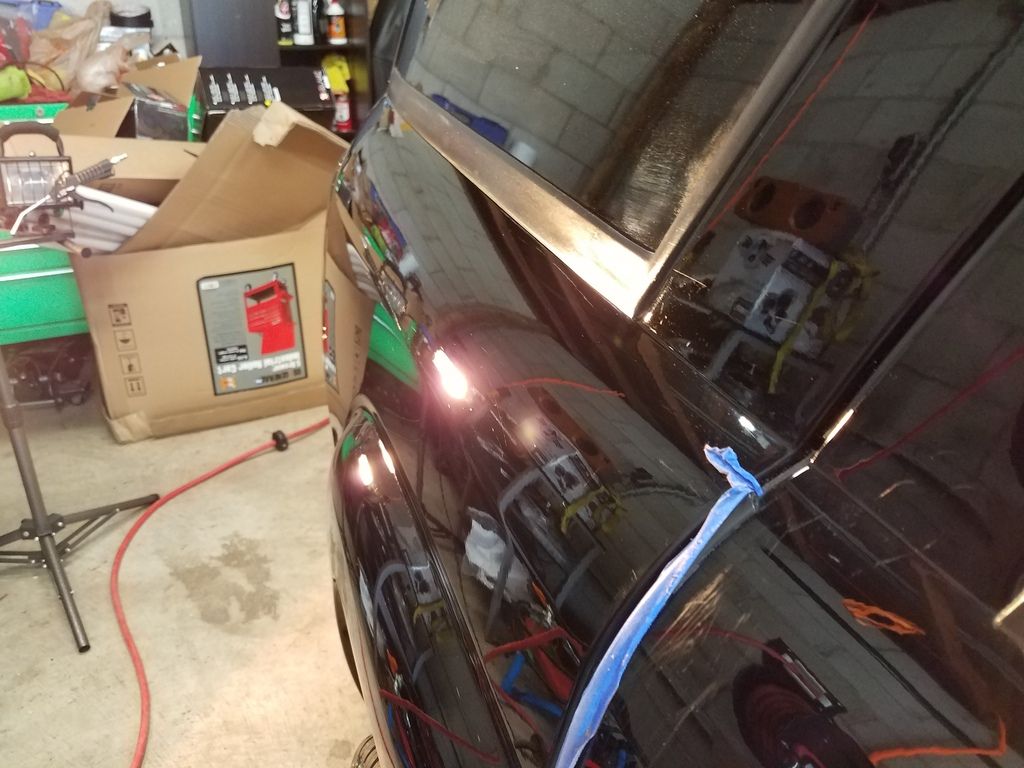 " border="0">
Step 4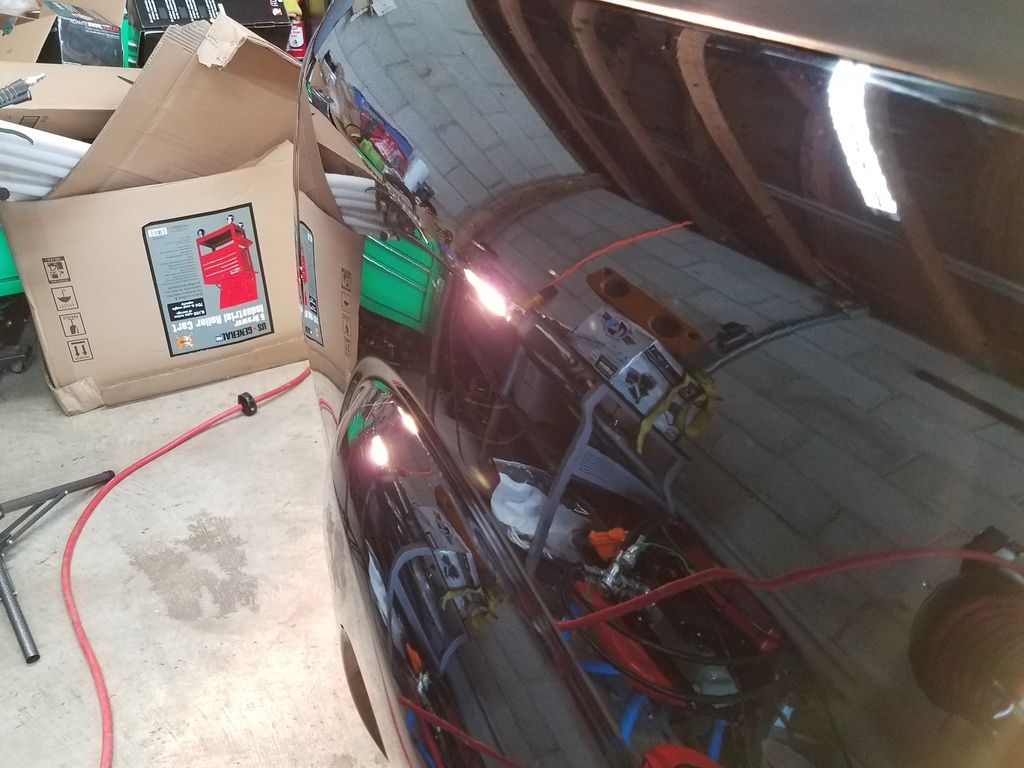 " border="0">
Here is an untouched area: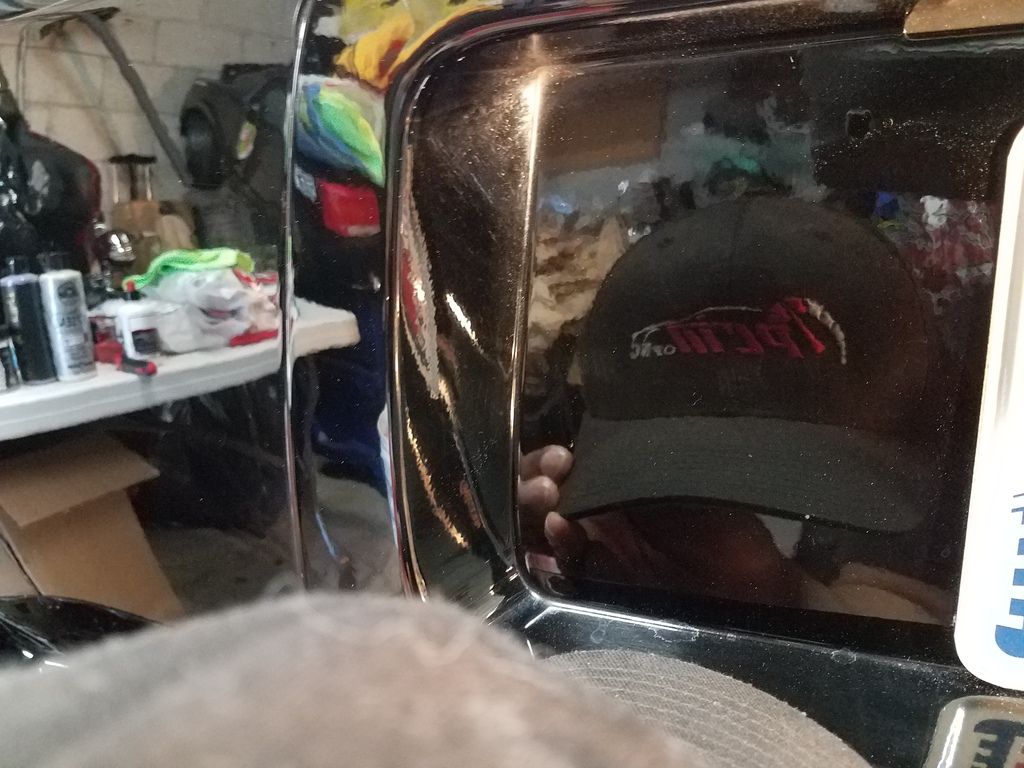 " border="0">
and now one that has been 4 stepped:
" border="0">
Shout out to Kelly, Alvin and the rest of the guys!
Next, it was back outside to pressure wash it down and get some of the reside from off the trim and out of the cracks. Then I went over the truck again with the Nano Skin pad before one more touch free wash with the foam canon.
Once dried with compressed air and an Adam's drying towel it was time for shine and protection:
2 coats CG Blacklight Glaze
2 coats CG Jetseal
2 coats CG Pete's 55
Grand Finale :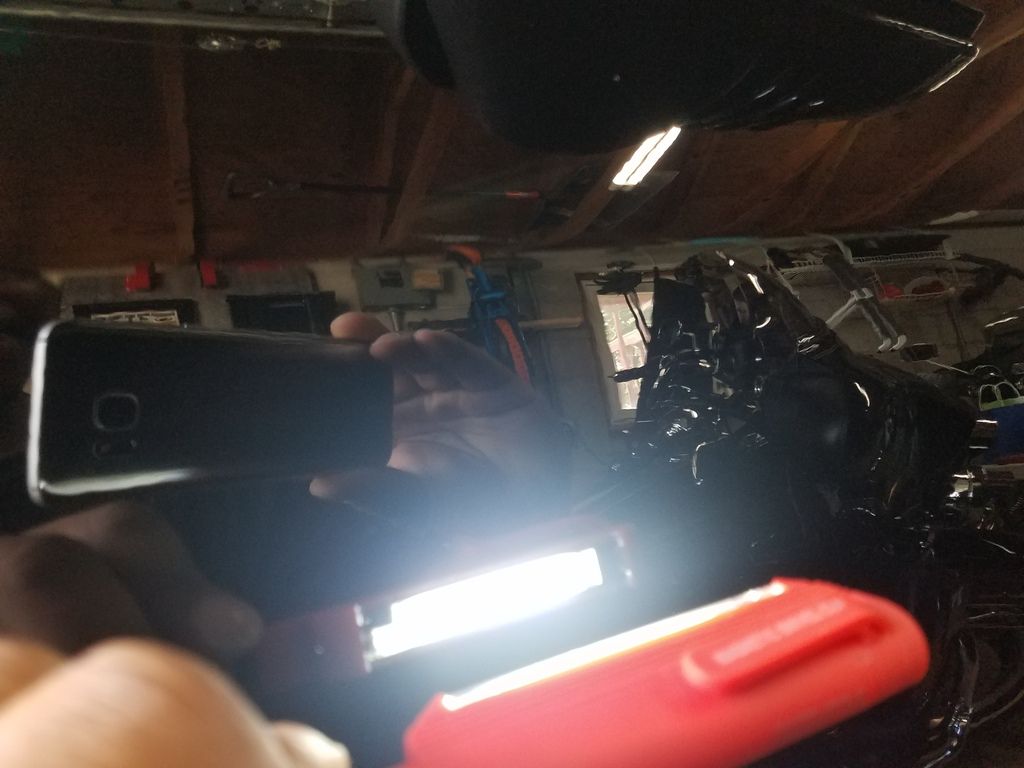 " border="0">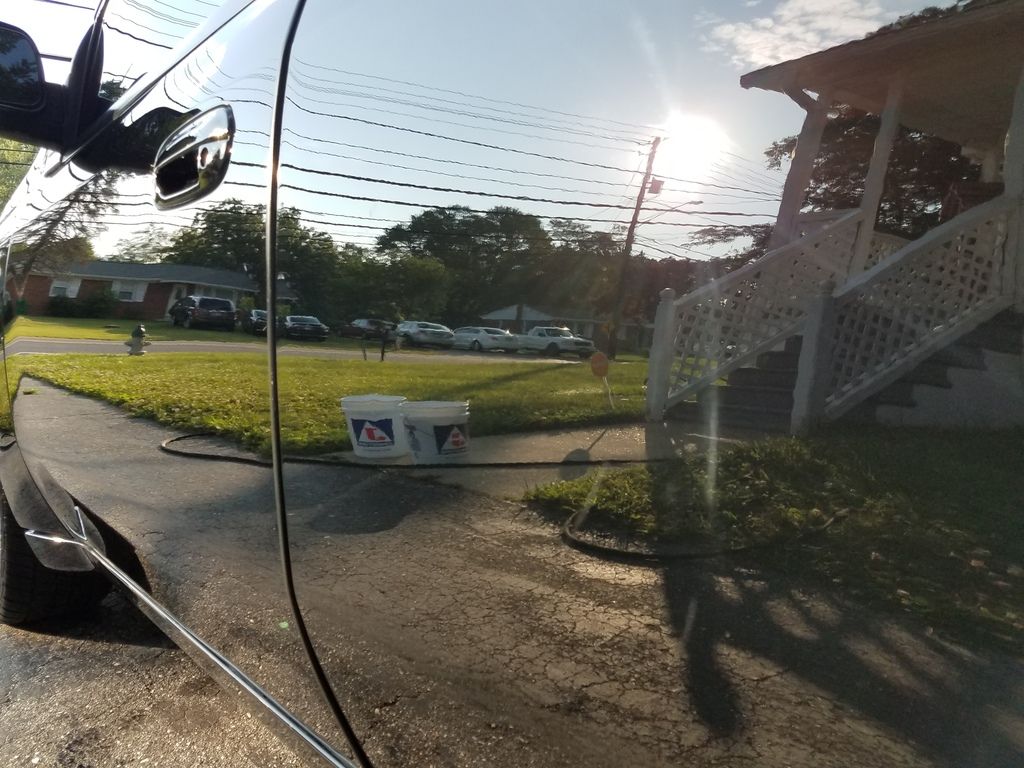 " border="0">
" border="0">
The spots "on" the bumper are the reflection of the soap suds on my shitty drive way. the bumper isn't that bad. lol.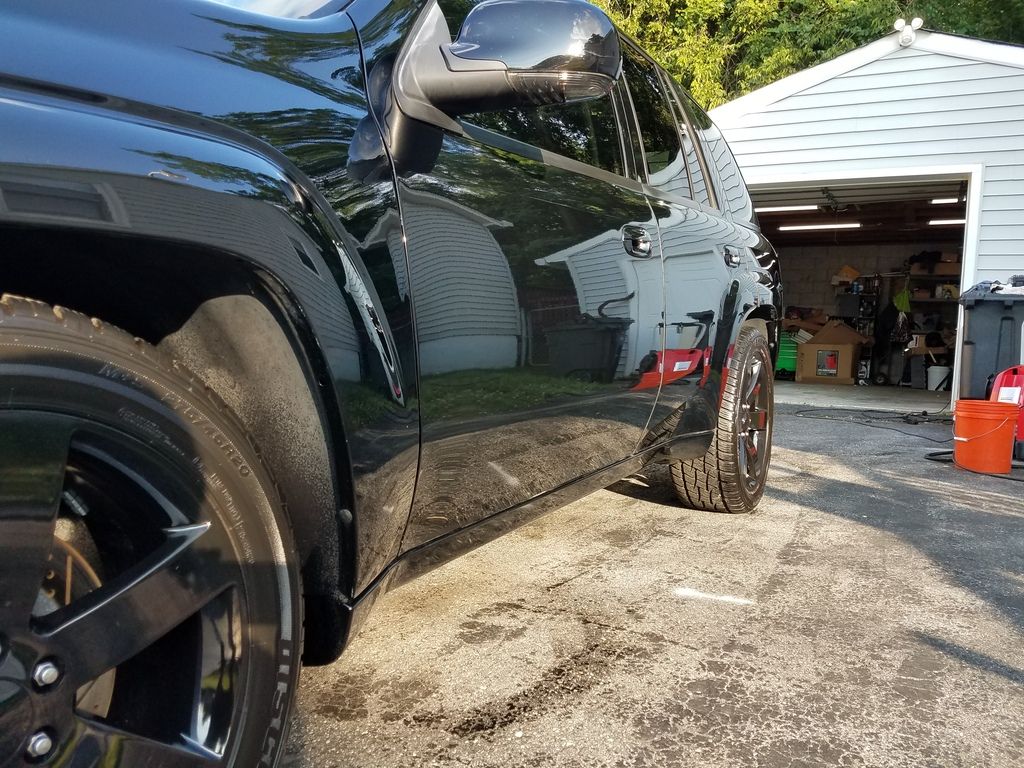 " border="0">
Back outside, I did the interior, jambs, wheels and tires. Still need to hit the wheel wells but my Adam's under carriage spray hasn't come in yet. So for now back inside. I will take her out tomorrow and get some of those cool "Artistic Shots" you guys post on here!
Thanks for watching.